Our Mission
Writing is a solitary act. But when I connect with a child through my stories, they are forever next to me, greeting each new alien, traveling to every star and plotting with me to save the universe.

—

PJ Haarsma, The Softwire series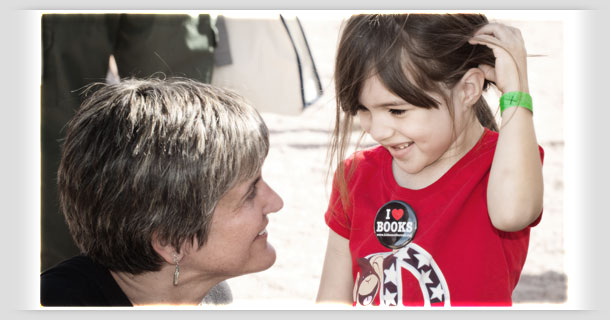 Kids Need to Read Mission Statement:
Kids Need to Read works to create a culture of reading for children by providing inspiring books to underfunded schools, libraries, and literacy programs across the United States, especially those serving disadvantaged children.
Kids Need to Read Vision Statement:
All children and adolescents will have access to quality books no matter their race, economic status, or capabilities. Further, our organization will provide inspiring programs to increase literacy rates and decrease dropout rates throughout the United States. These programs will be presented in a manner that will foster and uphold dignity and self-respect. We will consistently demonstrate to children and adolescents the need to read, as we believe literacy contributes to school and life success.
About Kids Need to Read: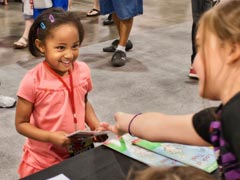 Young heroes in peril . . . Challenges and adversity . . . Life-changing decisions . . . Like a classic tale played out between the covers of a book, this story is taking place in the real world everyday for countless children across the country, and Kids Need to Read is committed to helping write as many happy endings as possible.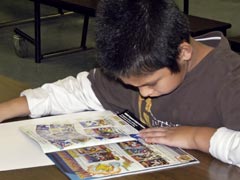 Reading – it inspires confidence, bridges the differences between people, and forms a fundamental stepping stone to better communication skills. In fact, we believe it is the single most important skill a child can develop to become a productive member of society. Books open children's minds to a world of possibility, while stimulating their intellect, imagination, and intelligence, especially during their formative years. However, as budget cutbacks impact school systems, funding for libraries is often one of the first things cut. Many schools have been left unable to buy new books for their students for years, leaving our young heroes in extreme danger of losing their way. Kids Need to Read was established to help reverse this disastrous trend by providing exciting new books to these underfunded libraries, school systems, and independent literacy programs. As a relatively young organization, our priority is getting help to those who need it most, which means dedicating significant resources to assist disadvantaged children in underprivileged areas.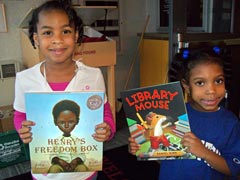 But this is just the beginning of our own epic story. While our primary program is to get books in the hands of children by donating them to institutions that lack sufficient funding to purchase them directly, our foundation aspires to make a large and lasting impact on childhood literacy by actively getting children excited about reading. When the goal is to spark a child's interest, we know that not just any book will do. Our literary donation list is carefully and continually reviewed to ensure that the high-quality books we provide will engage the minds and imaginations of young readers and make them want to continue exploring new books on their own. Trying to convince a child to read a poorly-written book, one that leaves them bored and disengaged, could sour them on the entire experience. This is why we focus so strongly on providing children with the best books possible; a high standard of commitment that sets Kids Need to Read apart from many other literacy programs.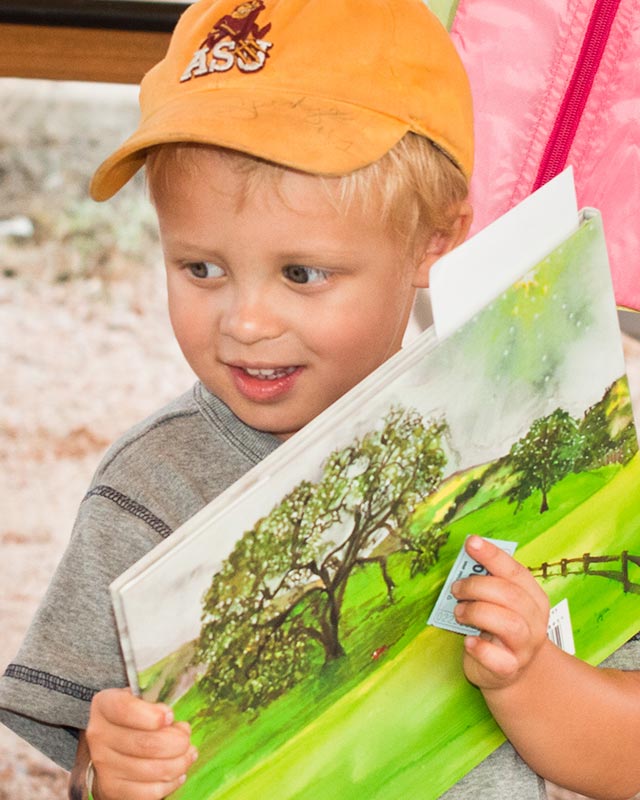 Through groundbreaking initiatives like our flagship Reading Revolution, we are providing children with a wealth of life-changing, interactive experiences that actively increase literacy rates and graduation rates. Developed in partnership with Arizona State University and ASU Preparatory Academy, Reading Revolution transcends the visions of many school district administrators and delivers a wonderfully enhanced curriculum to the middle school students we serve. State education boards rarely consider the mindset of impoverished children and the need to overcome their negative perceptions of life. Rather than simply try to teach kids to read, Kids Need to Read presents them with reasons why they should want to read and helps them understand how to integrate books into their lives in personal, meaningful ways. Through Reading Revolution, Kids Need to Read is actively illustrating to children and adolescents the hows and whys of a skill that on the surface may hold little interest to them. The program is engaging and relatable, inspiring students with thoughts of a promising future. This is thinking and acting beyond bookshelves and test scores, and is what makes our programs excitingly unique.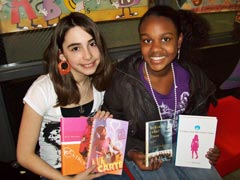 Through the books we donate and the programs we initiate, Kids Need to Read is inspiring a culture of reading and positive attitudes in children and adolescents, especially those who may have few positive influences or role models in their lives. In the gifts and programs we provide, these children are free to once again indulge their imagination, explore their potential, and re-discover a world – and a future – without limits. Inspired by messages of hope, courage, compassion, kindness, friendship, love, tolerance, and perseverance, our goal is to empower children with the knowledge and confidence necessary to shape their own futures and make their lives everything they want it to be.
Just like the children we are helping, Kids Need to Read has big dreams for our future. We are immensely proud of every young life we have assisted through our reading programs and look forward to positively influencing countless more. Through our continued growth, we are determined to become an inspirational force for childhood literacy. We have come a long way in a very short time, but the ending to our story is far from written. There is still a long journey left before us, but with hard work and determination, we have no doubt we will accomplish our goals.
Kids Need to Read
33 South Mesa Drive
Mesa, Arizona 85210

Phone: 480-256-0115
email
Kids Need to Read was founded as a 501(c)(3) tax exempt corporation in 2008 by PJ Haarsma, Denise Gary, and Nathan Fillion. The mission of the foundation was based on the work of a 2007 project of the same name.
To read the history of Kids Need to Read, click here.