Our Mission
Forty-five percent of our nationís children live in neighborhoods that lack public libraries and stores that sell books, or in homes where books are an unaffordable or unfamiliar luxury. At the same time, two-thirds of the schools and programs in our nationís lowest-income neighborhoods canít afford to buy books at retail prices. That means that, today, 32.4 million American children go without booksóeven as study after study has shown that literacy is crucial to success in school, future earning potential, and the ability to contribute to the nationís economy.

—

Randi Weingarten, American Educator, Spring 2015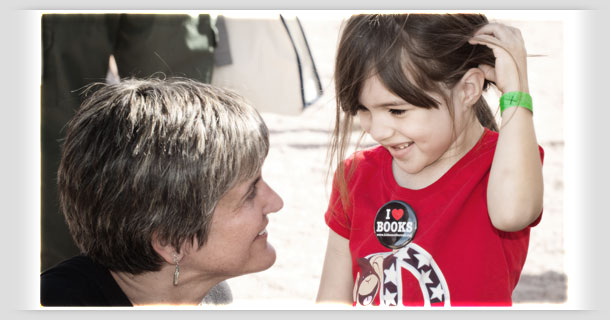 Kids Need to Read Mission Statement:
Kids Need to Read works to create a culture of reading for children by providing inspiring books to underfunded schools, libraries, and literacy programs across the United States, especially those serving disadvantaged children.
Kids Need to Read Vision Statement:
All children and adolescents will have access to quality books no matter their race, economic status, or capabilities. Further, our organization will provide inspiring programs to increase literacy rates and decrease dropout rates throughout the United States. These programs will be presented in a manner that will foster and uphold dignity and self-respect. We will consistently demonstrate to children and adolescents the need to read, as we believe literacy contributes to school and life success.
About Kids Need to Read:
Founded with a passion to improve the lives of disadvantaged children by providing inspiring book collections and engaging literacy programs to underfunded schools, libraries, and organizations across the nation, Kids Need to Read aspires to empower and embolden every last child through a culture of reading. For many of the children it serves, Kids Need to Read represents a crucial link to a strong literacy education, and its programs help build and nurture support systems that these children may be lacking elsewhere in their lives. By immersing children in an integrated world of literary experiences that teaches them, firsthand, the impact of reading on every aspect of life, imagination is ignited and confidence is built for a prosperous future, regardless of race, economic status, or personal capabilities.
Valley Focus Features Kids Need to Read (December 2016):
Kids Need to Read
2450 West Broadway Road, Suite 110
Mesa, Arizona 85202

Phone: 480-256-0115
email
Kids Need to Read was founded as a 501(c)(3) tax exempt corporation in 2008 by PJ Haarsma, Denise Gary, and Nathan Fillion. The mission of the foundation was based on the work of a 2007 project of the same name.
To read the history of Kids Need to Read, click here.