In Memoriam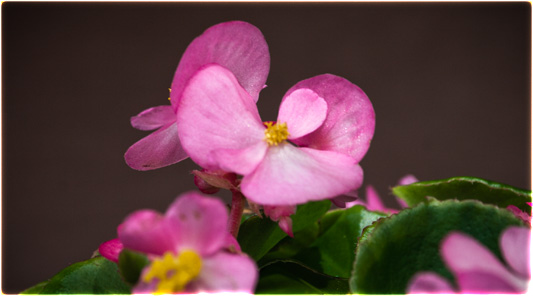 The following were remembered by their loved ones with a gift to Kids Need to Read. We honor their memories, as well as their love of books and reading, with our deepest gratitude.
---
Henry Adams
Kaye Albright
Jay Altazan
Pauline T. Anderson
Peggy Putt Ashby
Judilyn Ashley
June Cheng
Elza Gousseva
Janet Katz
Michael L. Martin
Inge Moore
Eleanore L. M. Schmidt
Elizabeth Terrell
Nannette Tucker
Gail and Eric Tweedt
Janet Watts
Elizabeth N. Belkin
Paula Sue Bell Beshears
Boley & Mama Embrey
Roger, Louise, and Gillian Glover
Nancy D. Patterson
Herman and Susan Shirley
Angela Weber
Wendy and Paul Wood
Dr. Richard Blitz
Jerome Boyle
Braunstein Babies
Christopher J. Campoli
Joseph and Barbara Arnoldy
Kathleen Balog
David Bruey
Joseph and Arleen Calabro
Matthew Eisenson
Margaret A. Filipone
Linda and Alain Golay
Eileen Harris
Eileen and Joseph Inemer, Jr.
Stanley and Carole Labacz
Isabell McIntyre
Stuart Patchen
Jean Pennie
Ann Schwoebel
Richard and Livia Sciutto
Diane Stricker
Aimee Thomson
Adrienne Vance
Lizzie Seidlin-Bernstein and Will Vuong
Anne Welsh
John P. "Jack" Campoli
Joseph and Barbara Arnoldy
Joseph and Arleen Calabro
Robert Campoli
Matthew Eisenson
Gene and Dolores Felice
Margaret A. Filipone
Linda and Alain Golay
Stanley and Carole Labacz
Joseph and Carol Pagano
William and Rose Pellegrini
Jean Pennie
John and Nancy Petralia
Richard and Livia Sciutto
Diane Stricker
Geraldine Beleu Christenson
Gregory Clotfelter
Dwight and Cheryl Carden
H. Peter Claussen
Catherine Gokey
Peter L. Gonzalez
Daniel Gross
Freddy and Kimberly Kistner
Michael Knellinger
Anne Manning
Mr. and Mrs. Roy Warwick
Robert Woods
Myra Copeland
Mrs. Vivian Cunningham
Philip DiGiacomo
Aimee, Peggy, Janine, Michelle, Geralyn and Kathy
Florence Dillon
Gladys Donnelly
Samuel Dougherty
Michael and Kelly Dougherty
Ann Phillips
Gerard Dowd
Rita P. Drake
Eileen Duggan
Sharon Dye
Violet Dykins
Elmer Walter Elhard, Jr.
Sylvia Heiney
Scarlett Howard
Nancy Foster
Richard Ganoczy
Barbara and Tom Segar and Family
Jean Grant
Marcia Hammer
Maurice (Moe) W. Herman
Miriam J. Hey
Dylan Hocking
Special Education Class of East Quogue Elementary School
Elizabeth Conklin Hoke
Larina L'Etoile
Her Friends at Charles Schwab & Co., Inc.
Mary Landolt
Sylvia Lesan
East Valley Women's Book Club
Jay Gorham
Louise D. Lince
Sandie Litsinger
Core Application Platforms Department at Comcast, and friends
Ruth Catherine Lomasney
The Zophy Family
Jane Zophy
Mr. Joey Manko
David McGrath
Joan A. McMullen
Nancy O'Sullivan and the d'Alzon Library Friends
Patricia Medeiros
Friends and Colleagues at Scottsdale Community College
Cyril A. Newey
Madoc O'Callaghan
Susan Belote
Ellen Cioccio
Shelton E. Joyner
Sabra and John Keefe
Jason and Jennifer Kuefler
Demris A. Lee
Jim and Carol MacDonald
Jaime McGaughey
Alissa Moghtaderi
National Security Agency Director & Personnel
Julia G. Orth
Jessica Otis
Kurt L. Taylor
David and Jen Udoff
Joy E. Wiszneauckas
Ronda S. Zander
Robert Pierpoint
Betty Ponto
Karen Reynolds
Al Styner
Cynthia E. Shear
Barbara Berger
Linda Boutwell
Anne Collins
Megan E. Johnson
Dorothy Kern
Chad Shear
Jennifer Shear
Scottie A. Spry
Linda Stapleton
Susan D. Weinfurter
Catherine (Karen) Q. Sutton
Advisory Board to the Gartlan Medical Health Center
Anne A. Andrews
Alec Christoff and Suzan J. Aramaki
J. Ray Barlow, Jr. and Shirley K. Barlow
Ilha Chavez
Daisy Girl Scout Troop # 568
Marilyn S. Daniels
Arsenio G. DeGuzman, Jr.
Virginia Dwyer
Janet L. Howell
Kelly, Kelsey, Erin, Stephanie, Anny, Amanda, and Cassie Kline
Thomas and Anne Kreutzer
Dorothy R. Lewy
Elizabeth K. Martin
Eva T. Molnar
Mountcastle Turch Funeral Home
Renee and Craig Myers
John and Elaine Poché
Herb and Carol Polzin
Gretchen E. Quant
Kim P. Quant
Dick and Carol Rankin
Jeanette K. Shonk
Mel Sobotka
Lawrence Sutton
Virginia Academy of School Psychologists
Virginia Psychological Association
Regan Warren
Marilyn Tisdale
Lauren Armstrong
Leslie Combemale
Mr. and Mrs. James Cox
Kathy DeYoung
Grant Family
Gabrielle Hernandez
Margaret Moerbe
NGR Energy Group
Bill and Jamie Sweeney
Karen Townsend
Patricia Yakimo
Larry L. Wells
Michael George Williams
Tharp & Associates
Bruce A. Womack
Patricia M. Womack
Russell G. Wyrick
Bernice W. Yeager
Diane Yuroff
Yeonhee Cheong
Dick and Helen Falch
Marnin Goldberg
Mary Beth Schultz and Friends at Hiebing
Eric Holtman
Marilyn Kottendorf
Brad and Carol Leege
Julie Lynch
Janet Osterhoff
Carol and Kenneth Pritz
Paul and Mary Schore
Sarah Schore
Steven and Alice Yuroff
Carol Zientara