GoDaddy.com Presents the First Annual
Kids Need to Read HIKRZ Jamboree
November 6, 2010
Usery Mountain Regional Park
Mesa, Arizona
Photographs © Bruce Matsunaga & Denise Gary

Wow! What a fun-tastic day we had at our first annual outdoor festival presented by GoDaddy.com and conducted by the KNTR HIKRZ (Hikers Inspiring Kids to Read Zealously)!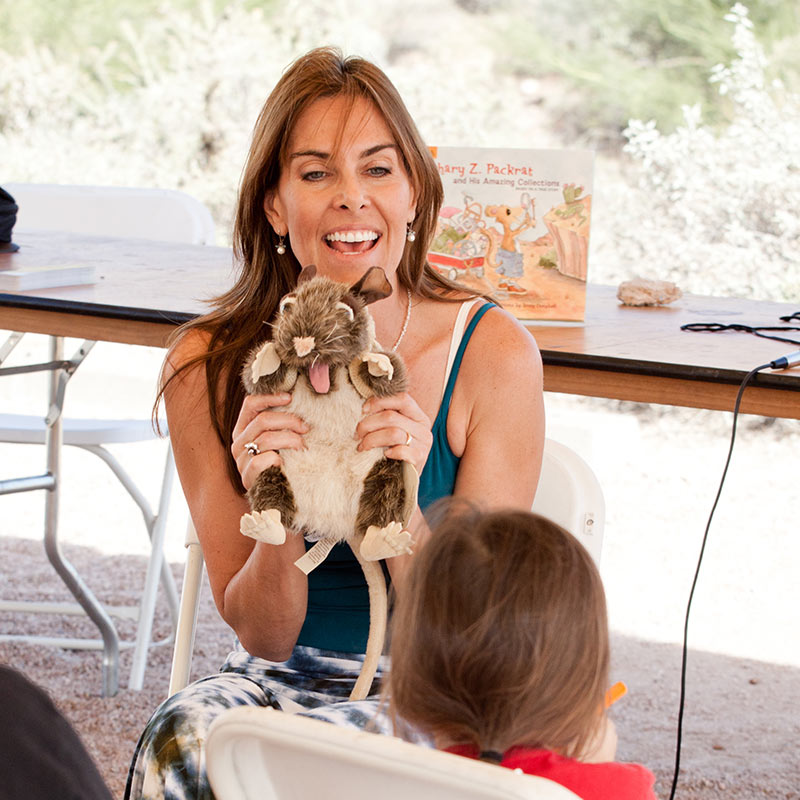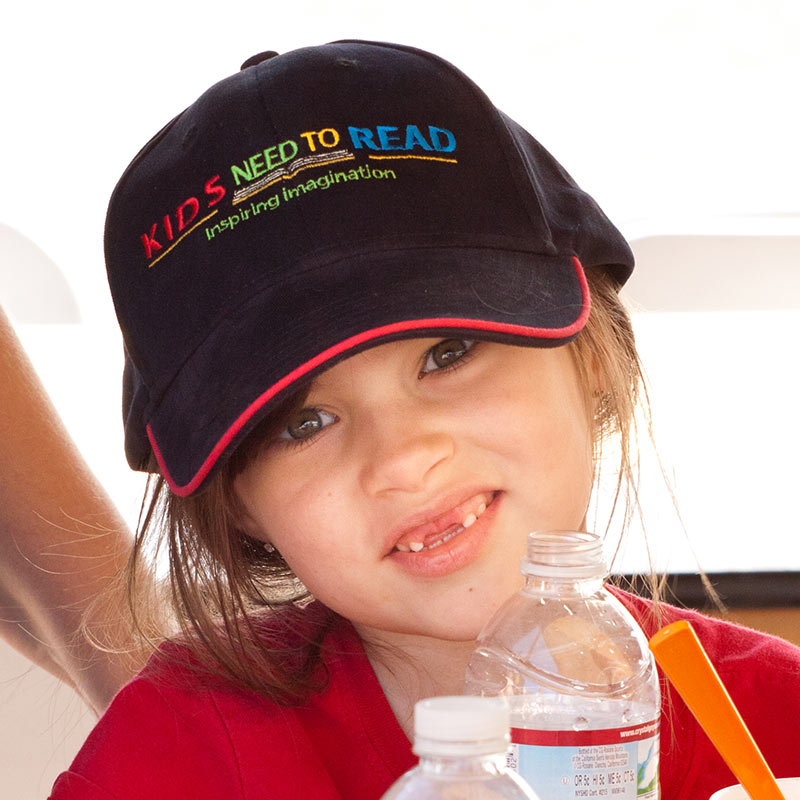 The Jamboree was a celebration of literacy, physical fitness, and appreciation for our natural environment, all with a focus on kids.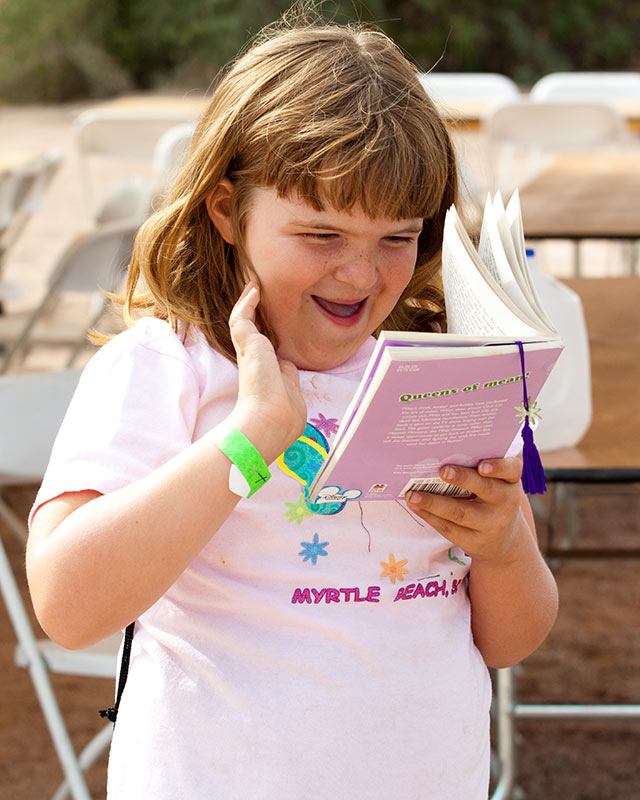 Participants enjoyed food, family entertainment, storytelling, trail activities, prize giveaways, trail snacks supplied by Whole Foods Market Chandler, free kids books provided by Changing Hands Bookstore, and free Highlights magazines donated by Highlights for Children, Inc.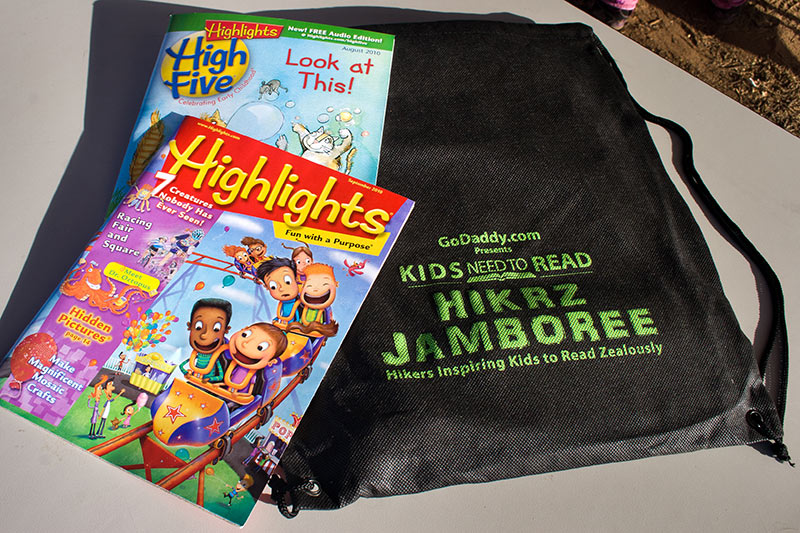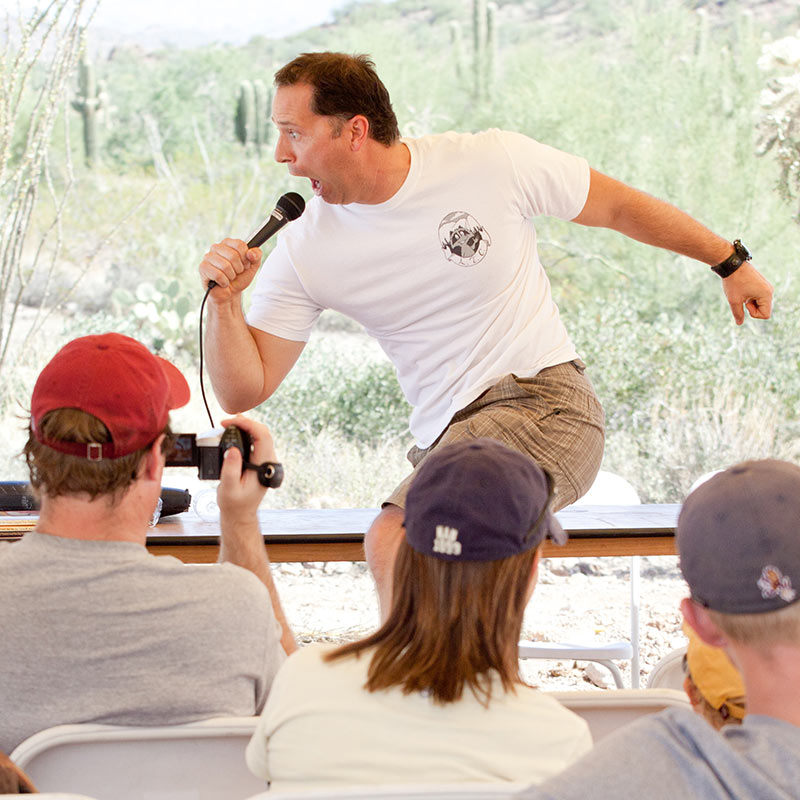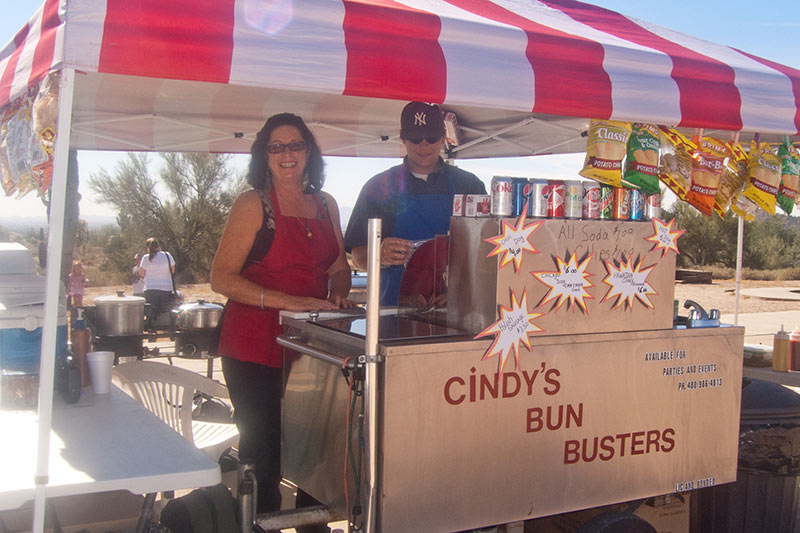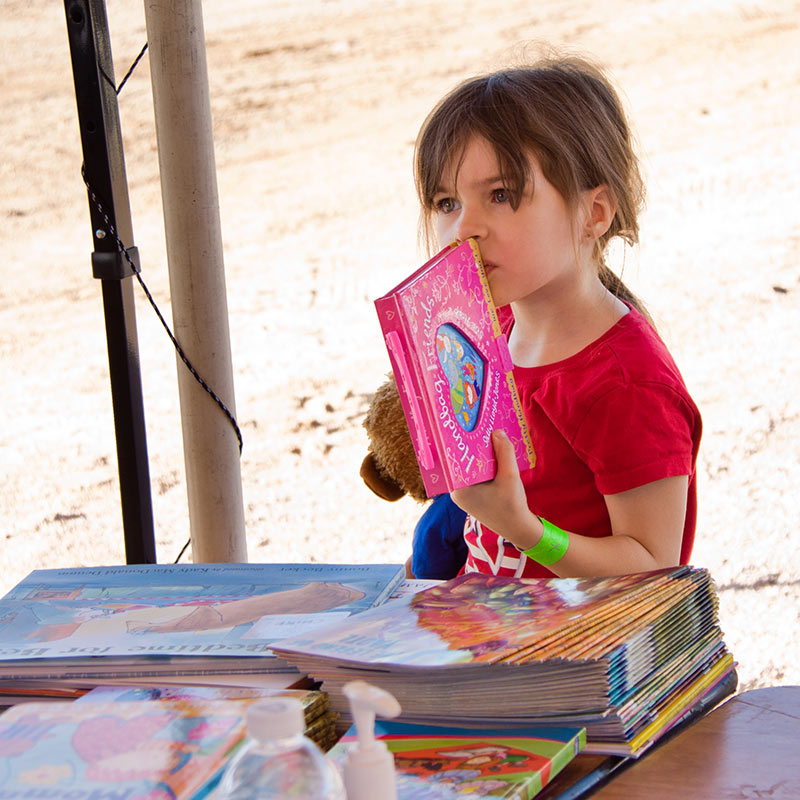 The Jamboree also featured hike-a-thons by two of our favorite authors, KNTR Founder PJ Haarsma and Tom Leveen. Both authors collected pledges for KNTR and hiked with participants to Wind Cave at the top of Pass Mountain. Six-year-old Rhiannon also hiked for KNTR, bringing her Ninja monkey along and gathering over $300 in pledges.
It was a hot day. We went hiking. It was fun. You are fun KNTR. – Rhiannon
Because the event had so much to offer to children, Kids Need to Read will present future Jamborees for local disadvantaged children. The Jamboree will serve to inspire literacy and outdoor appreciation in kids who are rarely afforded the opportunity to watch storytellers and rangers bring the world to life. All will go home with a backpack loaded with books and magazines.
Link to More HIKRZ Jamboree 2010 Pictures
Link to HIKRZ Jamboree 2010 Event Page
---
Event Videos
---
---
---
---
---
---
---
---
---
We are grateful to GoDaddy.com, Changing Hands Bookstore, Highlights for Children, Whole Foods Market Chandler, Usery Mountain Regional Park, and all of the generous sponsors who made this event possible! We know that books have the power to change lives and we thank you for standing with us in that belief.
Sponsors:

Olympian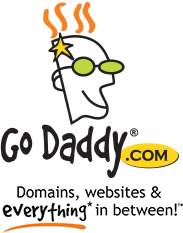 GoDaddy.com

Hero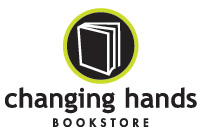 Changing Hands Bookstore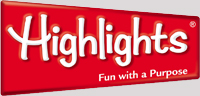 Highlights for Children, Inc.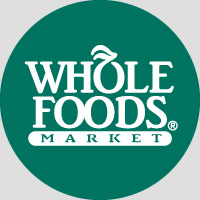 Whole Foods Market

Champion
Big Brain Pictures
Fresh & Easy Neighborhood Market
Usery Mountain Regional Park

Teammate
Affordable Party and Event Rentals
Albertsons — Red Mountain
Albertsons — Power/Broadway
Albertsons — Val Vista
Baskin-Robbins — Mesa Main
Best Buy — Superstition Springs
Chilero's Mexican Grill
Devita Natural Skin Care Company
Dick's Sporting Goods
Fry's Food Stores
IAGmedia, Inc.
Jen Mays
Lowe's — Apache Junction
Lowe's — East Mesa
Maricopa County Sheriff's Office
Office Max — Springs Power Center
Phoenix Comicon
REI — Tempe
Sprouts — Higley/Southern
Target — Mesa West
Target — Tempe NE
Target — Mesa Red Mountain
Target — Peoria North
Trader Joe's — Mesa
Wild Birds Unlimited — Mesa

Food Vendors
Chick-fil-A
Cindy's Bun Busters
Jamba Juice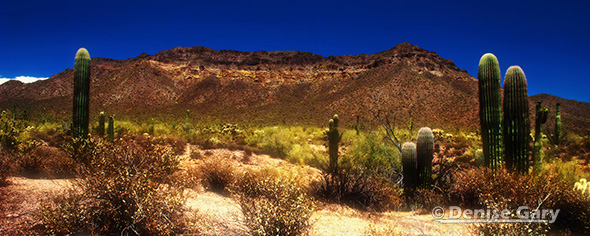 About Usery Mountain Regional Park:
Located on the Valley's east side, this park takes in 3,648 acres set at the western end of the Goldfield Mountains, adjacent to the Tonto National Forest. The park contains a large variety of plants and animals that call the lower Sonoran Desert home. Along the most popular feature of the park, the Wind Cave Trail, water seeps from the roof of the alcove to support hanging gardens of Rock Daisy. The Wind Cave is formed at the boundary between the volcanic tuff and granite on Pass Mountain. Breathtaking views from this 2,840-foot elevation are offered to all visitors. Source: www.maricopa.gov/parks/usery/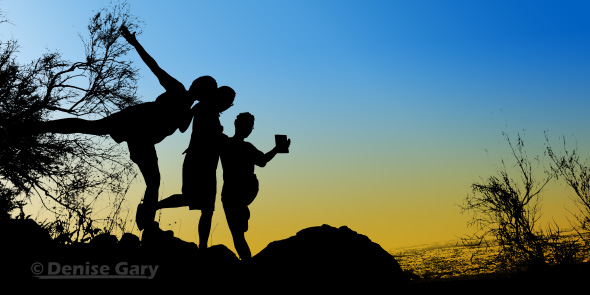 About the KNTR HIKRZ:
HIKRZ is a group of avid hikers who are using their passion to promote childhood literacy and to raise funds for Kids Need to Read. The group previously conducted a small-scale hike-a-thon to sponsor the Kids Need to Read 2010 wall calendar, packing children's books from the KNTR Book List to "plant" at their destinations. The members of the KNTR HIKRZ believe that literacy and physical well-being are two of the largest challenges posed to the children of today. They encourage parents to build a complete atmosphere of health around their children's lives. Read as a family, then take your kids on a hike and talk about what you have read. Watch the intellectual and physical health of your children blossom! You will build a family bond and a love of reading that will last a lifetime.