KNTR Storybook Adventures
What a privilege for our students to have Denise Gary come and read her book to our class! She is an animated story teller with a delightful book to share. Our students loved the story time and have really enjoyed having their own book!

—

Gloria Weddle, Teacher, Brunson-Lee Elementary School, Phoenix, Arizona
Kids Need to Read participates in many fun activities, but there really is nothing better than simply getting a chance to read with kids! There is a beautiful connection between reader and child, and to get a moment in their lives to help inspire them to read is magical! Kids Need to Read offers four special adventures: Ninja Team, Pirate Crew, The Little Flame, and Be the One.

---
Ninja Team Storybook Adventures
Ninja Team Storybook Adventures spotlights two supercharged ninja-themed books: The Three Ninja Pigs and Ninja, Ninja, Never Stop! Lording over the proceedings is the Kindness Ninja, serving as Grand Master Reading Buddy for the day. Featuring great fun and profound lessons for all young trainees of literary ninjutsu, Ninja Team Storybook Adventures is highly energetic and strikingly entertaining. Participants receive a free book and Ninja button, and engage in a ninja craft. Literacy—and all of the power that comes with it—is learned! Hi-ya!
---
Pirate Crew Storybook Adventures
Delivering on the salty wisdom of How I Became a Pirate, we will have young scallywags singing off-key sea shanties and proudly waving their pirate hooks in a most appropriately grumpy manner! Not having to brush your green teeth and yelling arrrgh whenever you want to have their perks, but in the end books and bedtime stories win the day! Swashbuckling mateys receive a free book and pirate button, and enjoy a pirate craft. Books—and all of the cleverness that comes with them—are priceless treasures! Arrrg!
---
The Little Flame Storybook Adventures
The Little Flame is an imprint of Kids Need to Read and is given to children who will benefit most from its theme of overcoming anger by focusing on goals. During this reading, we first engage in some storytelling as a means of letting children know there is no limit to the adventures they can experience through books and their imagination. Afterwards, we don our Brain Caps, gather around a "campfire" with our little flame reading buddies, and share in the adventures of The Little Flame, discussing the meaning and importance of such concepts as tolerance and compassion along the way. Each participant is given a copy of the book, along with a Little Flame button, bookmark, and coloring page. This tale of a small, but determined creature always makes a positive impression on children.
---
Be the One Storybook Adventures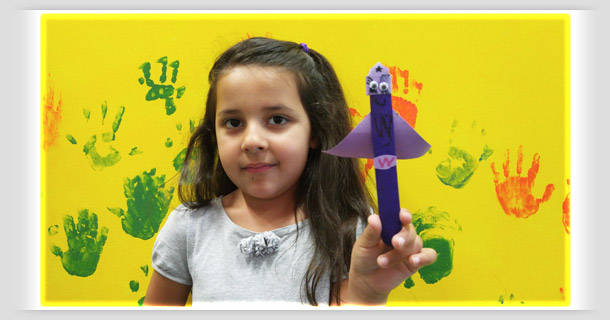 Bullying is an all-too-common issue in the lives of many children. Be the One Storybook Adventures offers inspiring solutions through the clever tales of Enemy Pie and One. Because there can be nothing more heroic than standing up for the downtrodden, Be the One story time is presided over by our very own caped crusader, Super Reader Bear. Youngling Padawans will discover that not all villains wear masks and there is no need to possess superpowers in order to behave heroically. Participants receive a free book and Be Kind button, and engage in a superhero craft. Strength and enlightenment can always be found in the age-old custom of storytelling!
---
Learn more about KNTR Storybook Adventures