Kids Need to Read Board of Directors
Reading is about both solitude and connection. I read a book alone, but emerge from the story feeling closer to everyone in the world.

—

Shannon Hale, Book of a Thousand Days
Tyson Breinholt
Chair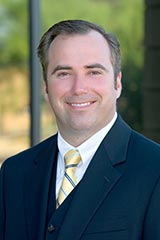 For Tyson Breinholt, service is not something he gives, it's who he is. As a fifth generation Arizona native, he comes from a long line of pioneers who gave much of their lives to build this great state. Tyson continues that legacy of service. Outside the office, he can be found organizing and fundraising for political campaigns; volunteering his time in the Arizona Soccer Club and Southbank Club as a soccer volunteer and coach; supporting organizations like One Life at a Time, which provides free career services, including career coaching, resume writing, computer skills, etc. for unemployed and underemployed individuals; participating in commercial and residential association meetings and activities; and teaching young boys how to become great men through Boy Scouts of America.

As a principal at J&J Commercial Properties, Inc., Tyson, with his energetic leadership and commitment to excellence, has been the driving force behind the highly successful Office Division. His dedication to his work has earned him recognition by CoStar as a Power Broker every year for the past six years and he has consistently been one of the top five producing agents for the last 12 years within Commercial Properties Incorporated. In recognition of the great leadership at CPI, they were named as one of Phoenix Business Journal's 2011 Best Places to Work. Commercial Properties Incorporated is the only local member of CORFAC International, providing clients with global reach and exposure. CPI is the 4th largest brokerage and is the largest locally owned brokerage in the State of Arizona. Last year CPI executed over 1,440 sales and lease transactions, more than double the next commercial real estate firm. With over 50 agents specializing in Office, Industrial, Retail, Multi Family, Land and Investment properties, CPI currently represents 55.5 million square feet for sale or lease, and manages over 100 projects approaching 4.5 million square feet in the Greater Phoenix Metropolitan area.
Denise Gary
Co-founder and Executive Director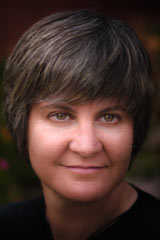 During her service as founding chairman (2008–2009), Denise Gary organized the fledgling Kids Need to Read project into a nonprofit foundation following thirty years of office management and customer service experience. She currently oversees the daily operations and program development of the organization. Denise was awarded the Edwin P. Hubble Medal of Initiative in 2012 for her work in the founding and development of Kids Need to Read. She is the author of a children's picture book, The Little Flame, the proceeds of which benefit Kids Need to Read. In addition, Denise is a co-founder and volunteer of RMG Imaging Artists LLC, training adults with Autism Spectrum Disorder in Multimedia and Marketing Technology. She also participates in community service work as a member of the Mesa Host Lions Club in Arizona. Denise was a home school teacher for her two sons during their junior high and high school years. This fuels her desire to help children and adolescents learn the power and joy reading can bring to their lives.
Bruce Matsunaga, Ph.D.
Secretary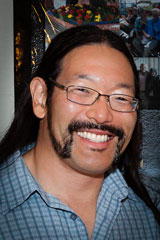 Dr. Bruce Matsunaga earned a Ph.D. in English Literature and is the Director of Digital Technology for Arizona State University's Department of English. His primary research areas are Digital Humanities and English Romanticism while his secondary research areas are Digital Pedagogies and Environmental Humanities. In the Department of English, Bruce manages their computational operations and websites, produces multimedia, manages social media, and provides one-on-one and group training for faculty, staff, and graduate students. His academic publications include the book Engaged Romanticism: Romanticism as Praxis (Cambridge Scholars Press, 2008) as a co-editor and article author; he was the technical editor of Connections (European Studies Annual Review, 2008); and he authored a review of "Buried Communities: Wordsworth and the Bonds of Mourning," by Kurt Fosso (ANQ, 2005). His technical publications include a variety of help articles on computing tools and concepts. As a multimedia co-producer, he received a CINE Golden Eagle Award for the video, "English: Start Here, Go Anywhere."

Bruce has a history of service; at Arizona State University he serves on the Institute for Humanities Research Nexus Lab Advisory Board, the Digital Humanities Working Group, and the Technical Advisory Group. He was a founding member of the trap/neuter/return group on the Arizona State University campus called Mildcats at ASU and manages their website, Petfinders account, and PayPal account. Off campus, Bruce has been volunteering with Kids Need to Read as a photographer since 2009. He lives in Ahwatukee, Arizona with his wife Priscilla and their five cats, Spot the salamander, and fishes.
Chris Ingersoll
Treasurer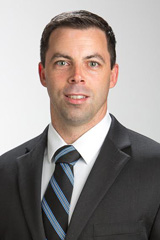 During Chris Ingersoll's 15 plus-year career in the field of banking management, he has used his organizational change management, transformational leadership, and people-motivation skills to consistently turn around under-performing teams and branches to become top-producers. He has been solicited, recruited, and recognized for doing just that in several banking locations. Chris believes his success comes from instilling his management philosophy of empowering his employees to do what is right for the team, to go above and beyond to satisfy customers' needs, and to exceed overall bank goals.

After completing his Bachelor of Arts degree in Economics from the University of Washington, Chris worked in various branches for Washington Mutual and rose to the challenge of creating high-performing teams and branches within six years. As Washington Mutual became Chase Bank, he was able to re-position an under-performing branch to finish within the top three of their district among 13 branches. As a Financial Banking Center Manager for Comerica Bank, over the course of just a couple of months, Chris was able to develop improved processes and strategies taking over a struggling branch, reducing employee turnover, and raising it to within the top 20% in the company. In 2014 he joined National Bank of Arizona (NBAZ) and finished ranked first after one year. After two years at NBAZ a new chapter in his career began at BBVA Compass as part of the Emerging Companies team in corporate banking.

Chris has obtained a Master's degree in Post-Secondary Adult Education from Capella University to further his skills in teaching and leading others to continue providing positive impacts on young adults and their futures. He also enjoys volunteering his time to youth and communities in need and has served various nonprofits and schools. Over the past 20 years, C hris has assisted with physical labor assignments, coached youth basketball, and provided presentations on finance and overcoming obstacles to achieve financial success.
Drew Adams
Director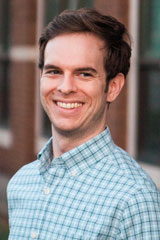 Drew Adams is a marketer and content creator with a dexterous background in writing. Currently calling Phoenix home, Drew hails from Tennessee where he attended Middle Tennessee State University and obtained a bachelor's in English literature and a master's in education. Between Tennessee and Arizona, he taught English in Japan and lived a short, frigid life in Wisconsin. It was during this time that he also met his wife Claudia, an emergency medicine pediatrician at Phoenix Children's Hospital, while adventuring in Hong Kong.

Drew began volunteering with Kids Need to Read in 2014. The organization's programmatic offerings and literacy-forward mission appealed to him as a reader with an interest in educational practices and nonprofit advocacy. In 2016, he joined the board to help expand KNTR's ability to provide literacy resources for the kids, families, and communities needing them most. He continues to support KNTR's marketing and communication operations in a voluntary capacity.

Drew enjoys all forms of storytelling, but favors comic books (or "graphic novels" for semanticists). When he isn't reading comics, he can be found drinking black coffee, watching bizarre movies, or eating all sorts of delicious food (but mostly brunch) with Claudia.
F. Diane Elhard
Director

Diane Elhard uses her twenty-three years of experience as the owner and office manager of Howard's Brake and Front End Service to help oversee the management of Kids Need to Read. She is the mother of two grown daughters who still love to read and one new grandson.
Kristen M. Klein
Director
Kristen Klein is a marketing associate, staff writer and administrative assistant for Lytham Partners, LLC. She produces Kids Need to Read's newsletter, and develops marketing tools and graphics for the foundation. Kristen and her husband welcomed their first child, Samuel Eli, on May 12, 2009. As a founding officer, Kristen's commitment was essential to the creation of Kids Need to Read.
Gary Mlodzik
Director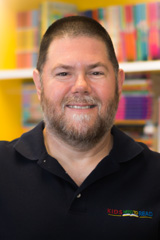 Gary has been a top producer in various sales departments in the Phoenix area for over 25 years and is currently employed as a collections specialist for Cox Communications. Fundraising and grant writing to benefit several schools in the Peoria Arizona Unified School District has been a passion for Gary. He has enjoyed volunteering with the Sunrise Mountain High School band for 6 years in various capacities. Recently, Gary has dedicated his volunteer time to Cox Charities and Kids Need to Read, and is looking forward to a long relationship with both organizations.

A Wisconsin native looking to start a life of independence in 1982, Gary followed a rainbow to Tucson, Arizona where he found his pot of gold, Tina. They have been married since 1984 and have shared many adventures. Gary's proudest accomplishment with Tina has been raising two confident and independent daughters: Kayla graduated from the University of Arizona in 2013 and lives in Denver; Kody is a 2014 graduate of Arizona State University and currently lives in Phoenix. Hobbies for Gary include spending time with his family and friends, hiking, photography, traveling, reading, tennis, and tinkering with and admiring classic cars.
Kim OBrien
Director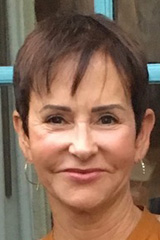 Kim OBrien knows the importance of providing resources to promote literacy—namely books. Kim completed her bachelors of Science in Education at University of Miami and her Masters in Education at St. Francis College. She taught grades 3, 4, 5 and 6 for fourteen years in Gwinnett County Georgia, as well as wrote Language Arts, Social Studies and Science curriculum while instructing staff development courses. After moving to Phoenix, she has primarily been a volunteer for many organizations—primarily Pi Beta Phi Fraternity for women. Pi Beta Phi's philanthropy is deeply ingrained in the promotion of literacy. Kim continues to volunteer for the Phoenix Alumnae Club of Pi Beta Phi and has served for the past twelve years on its executive board in various positions. She has also served as an international officer for Pi Beta Phi Foundation.
Jessica Payne
Director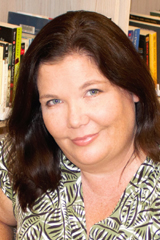 Jessica Payne has been teaching high school literature for twelve years. She is passionate about her work with the students, and about the literature that she teaches. She graduated from Northern Arizona University in 2004 with a degree in Secondary English Education and an extended major in English. She is a voracious reader who strongly believes that reading for pleasure should be a part of every student's life every day. Jessica believes strongly in the power of community service. She has worked with Kids Need to Read for two years as a volunteer and has created service projects for her students to help make many of the reading buddies that she has donated to the organization.
---
Kids Need to Read Advisory Council
Margaret Bostrom
Margaret Bostrom holds a BA in English from Scripps College, and will begin pursuing a Phd in English Literature in the fall of 2011. At the moment she lives in Cambridge, Massachusetts, where she works as a writer and editor for a women's travel magazine, and volunteers as a writing tutor. Initially homeschooled, Margaret learned to read at a very young age and has been in love with books ever since. She believes in the importance of reading to our ability to imagine, communicate, and create. For that reason, Margaret is a benefactor to Kids Need to Read through the Amy B. Morrill Charitable Lead Annuity Trust.
Faith Hochhalter
Faith Hochhalter has been a Children's Book Specialist for over 15 years and has overseen the Kids Need to Read recommended reading list since its creation in 2008. She currently works at an independent bookstore in Tempe, Arizona. In her spare time, Faith provides freelance content editing in an effort to help bring new, amazing authors to the book industry.
Tom Leveen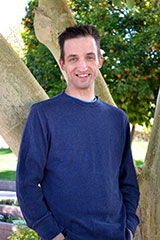 Tom Leveen is the author of seven novels with imprints of Random House, Simon & Schuster, and Harry Abrams. His titles include Party, manicpixiedreamgirl, Sick, Random, Shackled, and a story in the anthology Violent Ends. His novel Zero was voted a 2013 Best Book by the Young Adult Library Services Association (YALSA). His eighth novel will be released in Fal 2017. Additionally, Tom has more than twenty years of theatre experience as an actor and director, and has been the Artistic Director of two companies, spanning 1995 to 2010. A frequent guest speaker and teacher, Tom has been on the faculty of Arizona State University's Your Novel Year certificate program for two years, and continues to do school and library visits in the U.S. and Europe (meaning, Germany. So far.) Follow him on Facebook at /AuthorTomLeveen, Twitter @tomleveen, and his website www.tomleveen.com.
Jackie Morris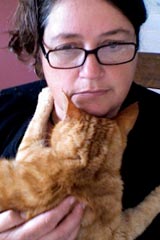 Jackie Morris is an illustrator and author living in Wales in the UK. She has two children, Tom and Hannah, and read to both even before they were born. She has a passion for stories and books, despite having been a very late starter when it came to reading. Her work is informed by or a response to the natural world, and a love of animals and birds and all things wild. Jackie's books, which include The Ice Bear, Tell Me a Dragon, and The Snow Leopard, have been published in many languages around the world. Her personal blog is a celebration of the beauty found in art, writing, and nature.
James A. Owen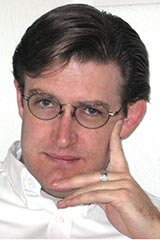 James A. Owen has written and illustrated five books in The Chronicles of the Imaginarium Geographica series: Here, There Be Dragons, The Search For The Red Dragon; The Indigo King; The Shadow Dragons, and The Dragon's Apprentice. The series is now being published in more than twenty languages. A sixth volume, The Dragons of Winter, is forthcoming. He is founder and executive director of Coppervale International, an art and design studio that also published the periodicals International Studio and Argosy, develops television and film projects, and is redesigning an entire town, among other ventures. James has written and illustrated two dozen Starchild comics, the Mythworld series of novels (published in Germany and France), and more. The Wonder Cabinet is his personal blog, often featuring amusing anecdotes on life's ups and downs. He lives in Arizona with his family.
Janette Rallison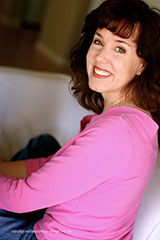 Janette Rallison (who is also sometimes CJ Hill when the mood strikes her) is the award winning author of twelve young adult novels which have sold over a million copies. Her books have also been on the IRA Young Adults' Choices lists, Popular Picks, and many state reading lists. Most of her books are romantic comedies because hey, there is enough angst in real life, but there's a drastic shortage of both humor and romance. In her blog, Janette discusses the funny side of being a YA author. She lives in Arizona with her husband, five kids, and enough cats to classify her as eccentric.
Steven Riley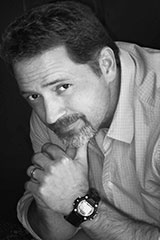 Dr. Seuss, Maurice Sendak, Jim Henson, and Walt Disney were all Steven Riley's childhood heroes, and are to this day. Reaching kids through imagination and entertainment while teaching them real life lessons is something he experienced through these men in his childhood, and something he continues in the lives of children touched by his books and programs. Steven is the author and illustrator of the Little Ty Cooney National Wonders series of children's books. He has traveled the country for many years inspiring children everywhere with his highly entertaining and secretly educational programs. In his video blog, Steven teaches children how to draw animals and the natural world. He lives just outside Yosemite National Park with his wife, Julie and their two daughters, Peyton and Savannah.
Dr. Marlinda White-Kaulaity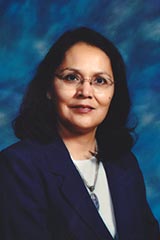 Dr. Marlinda White-Kaulaity is a long-time educator having worked as a high school English teacher for 24 years, and thereafter, having taught composition courses at the community college level and also at Arizona State University. Her doctorate degree is in Curriculum and Instruction, with an emphasis in English Education. She has taught Native American Literature courses for both high school and college students, as well as Southwest Literature at the college level. She is the author of "The Power of Voices and Voices of Power: Teaching with Native American Literature" which was published in The ALAN Review. In addition, she is a proponent of the writing-reading connection and advocates for writing/reading across-the-curriculum as necessary approaches to promoting and teaching literacy skills and knowledge. Another article, "Reflections on Native American Reading: A Seed, A Tool, and a Weapon," was published in The Journal of Adolescent and Adult Literacy, and it speaks of her ideas about non-print literacy as well as other ways of acquiring an appreciation of reading. Dr. White-Kaulaity's interests include writing instruction, culturally responsive pedagogy, and multicultural education for all. She is a member of the National Council of Teachers of English, and once served on NCTE's Language Commission, and she is also a member of the Association for Supervision and Curriculum Development. The Navajo Indian Reservation in northeastern Arizona is where she lives and works, and she is a proud member of the Diné (Navajo) Nation.